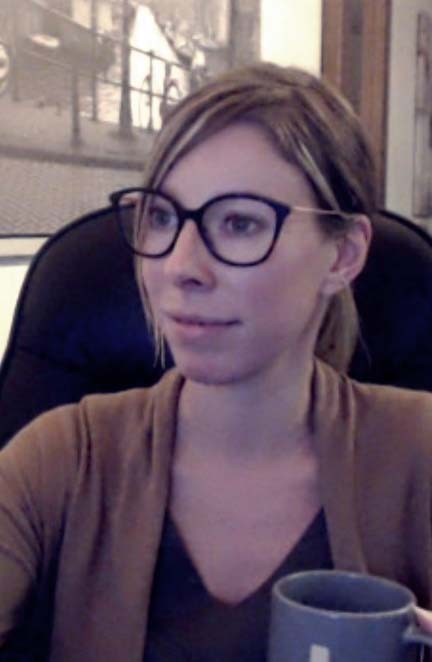 Jennifer Ficarella
Student Counsellor providing Free Therapy & Counselling
Free Therapy & Counselling provided as part of the Accrediting Counsellors and Therapists Program.
Bachelor of Arts, Psychology – Trent University
Master of Arts, Counselling Psychology – Yorkville University
About Jennifer:
Jennifer has received her undergraduate training from Trent University, ON (B.A., Psychology), and her graduate training from Yorkville University, NB (M.A., Counselling Psychology). Jennifer is currently undergoing her clinical practica hours at The Counselling House alongside Dr. Ponsford-Hill, as well as at Woodbridge Kids Psychology Clinic alongside Dr. Vitale.
Jennifer is providing free psychotherapy for a broad range of disorders, and daily issues including but not limited to depression, anxiety/fears/phobias, coping, disordered eating, grief/bereavement counselling, trauma, and relationship issues for adults and adolescents across various therapeutic contexts including couples, adolescent and parenting, and individual therapy.
Jennifer is a professionally trained former figure skater and coach with a passion for athletics, nutrition, and the mind-body relationship. Jennifer, in large part, has incorporated her passion for health and its place within psychology into her daily therapeutic practice. Asides from Cognitive Behavioural Therapy (CBT) Interventions, and Psychopathology, Jennifer's MA-level focused elective specialties also include Health Psychology; Counselling for Health and Wellness. Jennifer is a strong believer in mindfulness (MBCT), meditation, exercise, yoga, and supplementation and diet on the impact of one's brain function, disorders (physical and mental), and day-to-day quality of life (QOL).
Jennifer has held a unique position with REACH offered to those with an established athletic background and an interest in psychology. Here, she utilized psychological principles to help young adults and adolescents with developmental disabilities learn the sport of figure skating whilst simultaneously boosting mastery skills/mastery motivation, and self-confidence.
Importantly, Jennifer is dedicated to helping individuals reach their ultimate potential and explore issues in a non-judgmental, empathetic, and safe environment. She understands that "life has a way of getting us down, throwing us curveballs, and sticking us in between a rock and a hard place!" and she looks forward to navigating through whatever your challenge(s) might be, collaboratively.
Jennifer is available for 45 minute weekly tele-health-counselling therapy sessions (appointments by phone) or for 45 minute weekly online-counselling therapy sessions (appointments by Zoom) from the comfort of your own home
Tuesday-Saturday from 11am-9pm
To register for the Accrediting Counsellors and Therapists Program please visit here.