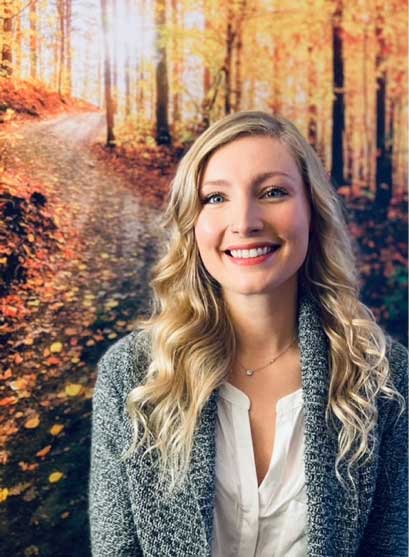 Kelly Rathgeber
Student Counsellor providing Free Student Counselling
About Kelly:
Kelly's educational background consists of a B.A. in Psychology from Brock University, a post graduate certificate (with honors) in Addictions and Mental Health from Humber College and she is currently on her way to completing her Master's Degree in Counselling Psychology through Yorkville University. Kelly is currently embarking on her clinical practicum journey under the wise guidance and supervision of Dr. Laurie Ponsford-Hill.
Kelly is offering free psychotherapy services through The Counselling House location in London. As an entry level counsellor, Kelly is here to support you through the struggles of daily life, whether that be grief, anxiety, depression or other stresses that manifest themselves psychologically.
Throughout her academic and professional career, Kelly has held various positions that allowed her to gain knowledge and understanding of community mental health needs. She has been involved in work with the Halton Distress Centre, play programs for children with disabilities, and 24 hour drop-in supportive homeless shelters in Toronto.
Deeply empathetic and compassionate, Kelly is committed to nurturing a safe and supportive therapeutic environment. Kelly encourages growth and resilience from a strengths based approach and is dedicated to a holistic and collaborative style. In addition, Kelly is acutely aware of the ways diet and nutrition can influence the balance of ones well-being.
Ready to accommodate your unique challenges, Kelly is offering both in-person counselling and virtual sessions.
To register as a client for the Accrediting Counsellors and Therapists Program click here: http://www.thecounsellinghouse.ca/accrediting-counsellors-therapists-program-london-woodstock/