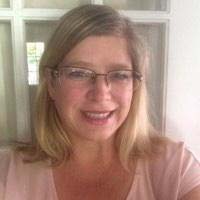 Lee-Anne Bieg
London and Woodstock Student Counsellor providing free counselling services.
BA Disability Studies, MACP in progress
About Lee-Anne:
Lee-Anne is a warm hearted, empathetic individual who believes in the importance of a collaborative therapeutic relationship. She believes that each person is unique, has the unlimited potential to reach their goals and become the best version of themselves. Lee-Anne believes in a holistic approach to wellness and achieving goals through developing people's individual strengths.
Lee-Anne completed her Master of Arts in Counselling Psychology coursework through Yorkville University and is currently completing her practicum under the supervision of Dr. Laurie Ponsford-Hill at The Counselling House. Lee-Anne holds a diploma as a Developmental Services Worker and an undergraduate degree in Disability Studies at Ryerson University. Lee-Anne is employed at the Neurobehavioural Rehabilitation Centre at Parkwood Hospital where she works as a Rehabilitation Therapist with acquired brain injury patients. She spent her early career as an early childhood educator and taught Suzuki early music.
Lee-Anne offers counselling in person or online via zoom or telephone. She welcomes children and adult clients from diverse ethnicities, disabilities, and those of the LGBTQ+ community. She welcomes clients who are looking to overcome barriers and make positive changes in their lives.