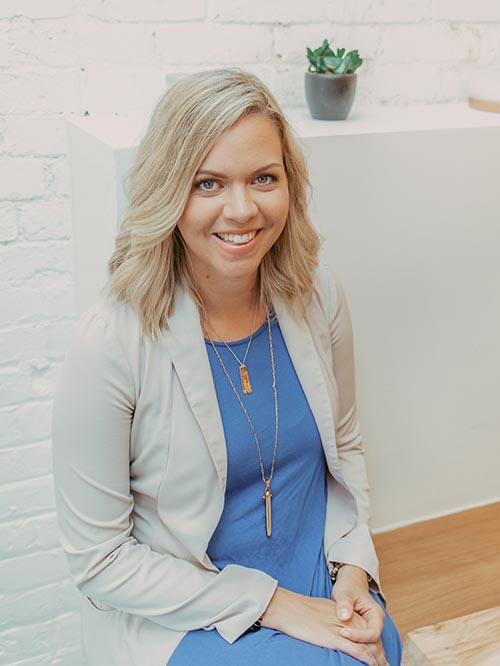 Ashley Hurst
London and Woodstock Counsellor
Ashley Hurst is a compassionate and kind listener, and is dedicated to helping you find your path to a greater well-being. Ashley is a good standing member with the Ontario Association of Consultants, Counsellors, Psychometrists, and Psychotherapists (OACCPP), holds an Honours Bachelor's in Psychology and Sociology, and has a Masters of Arts Counselling Psychology degree. She has been working alongside supervisor Laurie Ponsford-Hill of The Counselling House since 2014 to offer support and guidance for a variety of different clients.
Experience with meditation and mindfulness training, weight and health counselling, and transition counselling for young women and men. Additional areas include: individual counselling for anxiety, mild depression, stress, body image issues, relationship challenges, family dysfunction, coping, career counselling, integration of yoga, journalling, and meditation into therapy.
Ashley's ability to connect with her clients lends to a feeling of comfort during counselling sessions and creates a sense of teamwork in the therapeutic experience.
Maternal Mental Health certificate
Registered Psychotherapist – Qualifying (#008092)
Appointments, Questions, Rates
For appointments, questions, and rate enquiries please contact Ashley at 519-701-0258 or via email: ashley.hurst@outlook.com. Offices are located in London and Woodstock!