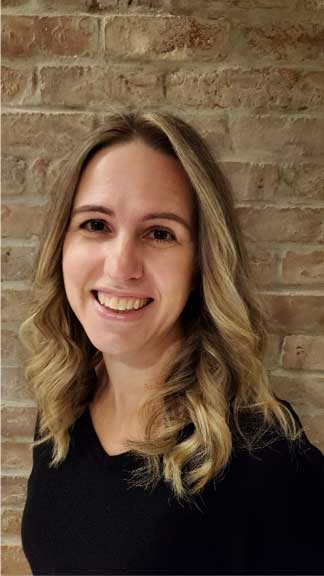 Sandrine Maheux (she/her)
Student Counsellor Offering Free Counselling (Woodstock)
B.Sc. Psychology – University of Toronto
MACP – Yorkville University
About Sandrine:
Sandrine understands it takes courage to reach out when you are feeling vulnerable. Her practice is built on support and acceptance because mutual trust is the key to successful therapy. She is passionate about building a relationship in which you feel safe, welcomed, and comfortable discussing your situation, thoughts, feelings, and experiences. Her approach is to help you live your best life by focusing on your strengths, skills, and personal goals.
An attentive and caring listener, Sandrine will work with you to understand the issues you are facing, such as anxiety, depression, the impact of relationships, careers, major life changes, trauma, and grief. With compassion and inquisitiveness, she will collaborate with you to find an appropriate approach that meets your unique circumstances and needs.
A genuine desire to help people led her to change careers and become a therapist. Sandrine is a Master of Arts in Counselling Psychology candidate at Yorkville University and holds a Bachelor of Science in Psychology from the University of Toronto. For the past few years, she has helped a wide variety of people in her work with the Alzheimer Society and Distress Centres of Greater Toronto.
Sandrine offers free counselling in-person at the Woodstock location, by phone, or online, under the supervision of Dr. Laurie Ponsford-Hill at The Counselling House.
Register to see Sandrine through the Accrediting Counsellors and Therapists Program here:
http://www.thecounsellinghouse.ca/accrediting-counsellors-therapists-program-london-woodstock/