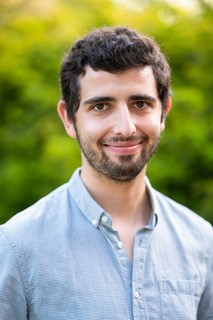 Josh Kline
Providing online free counselling
About Josh:
Josh's goal is to meet his clients where they are and assist them in achieving their goals. Whether they be relationship, mood, transition or life goals, his eclectic approach is inspired by his clients needs. Josh preferred modality is CBT, although he is enthusiastic about using different evidence-based strategies to support his clients. He has lived experience with mental health challenges and is passionate about helping others and giving them a space to be heard. Josh has had experience as a behavioral crisis and geriatric counsellor.
When he is not in the office, Josh can be found playing with his two dogs and foster dogs and playing basketball.
Josh is offering counselling services online through the Accrediting Counsellors and Therapists (ACT) Program under the supervision of Dr. Laurie Ponsford-Hill.
To register please visit: http://www.thecounsellinghouse.ca/accrediting-counsellors-therapists-program-london-woodstock/