Monthly Newsletter from The Counselling House
We're on YouTube!
We have a new self-help channel on Youtube entitled Mind Body Relationship. Join us, subscribe for weekly videos and if you are interested in being a guest, send us an email.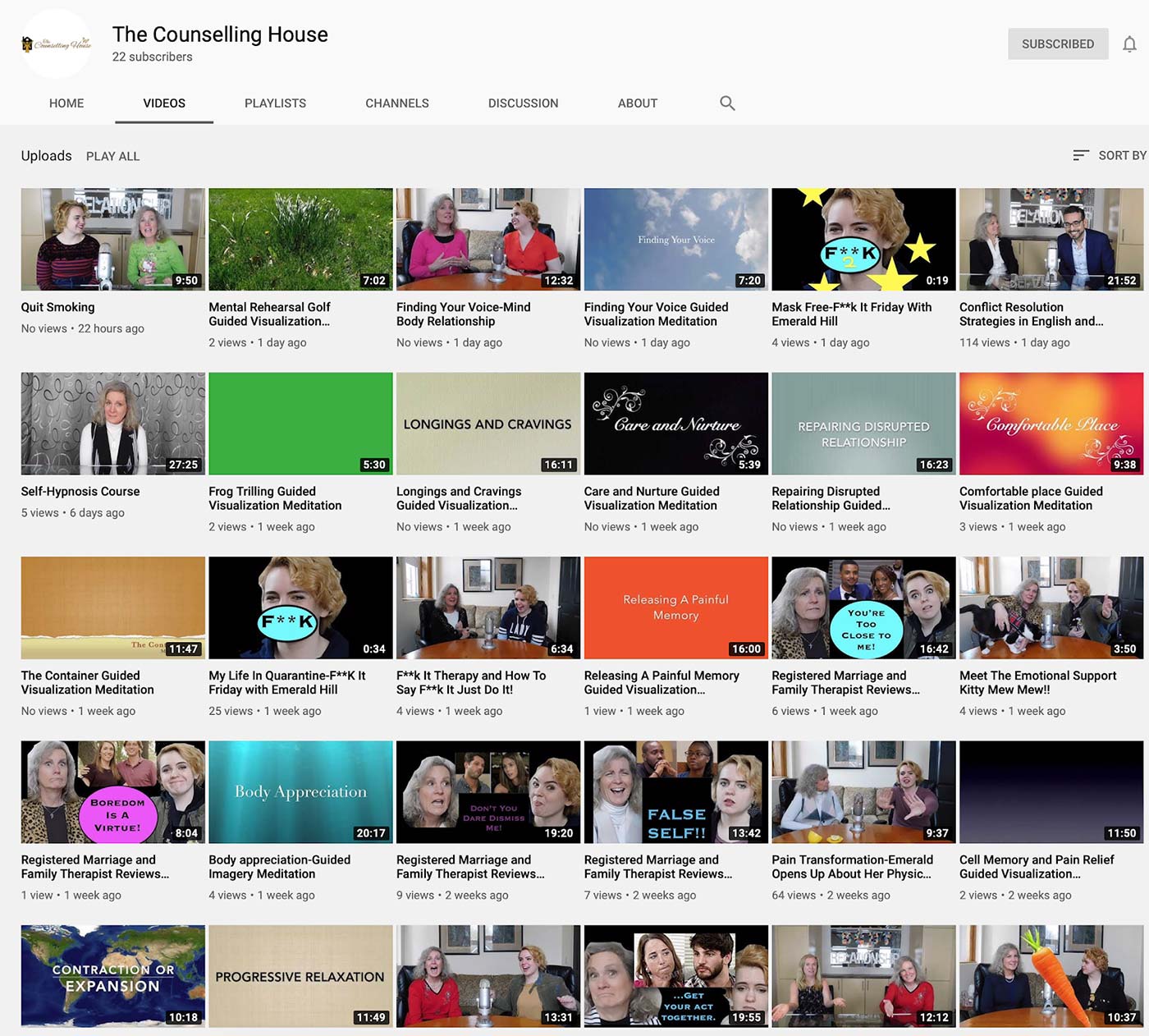 Join our ACT Program
Part of our mandate as a teaching agency is to provide counselling students an opportunity to gain knowledge and insight into the practice of counselling in order to attain their hours required to become registered therapists. Speaking of which…..
Say Hello To Our New Students!

Our Services
We provide a wide range of services; mediation, anger management, family counselling, couples counselling, art therapy, hypnotherapy, weight loss, and many more.
If you have enjoyed our service please give us a Google review, follow us on Twitter @counselling_the and like us on Facebook!