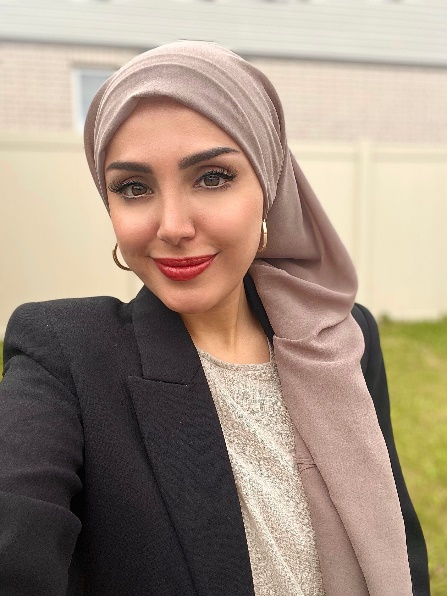 Nour Al-Hafez
ACT program
Bachelor of Art (Degree) in Psychology – Carleton University
Autism and Behavioural Science Ontario College Graduate Certificate – Algonquin College
Offering free counselling
About Nour:
Nour believes that everyone is capable of growth and development.
Nour wants to help empower clients to discover tools to tune into deeper layers of themselves and meet them where they are in their journey. Nour works from a holistic approach, drawing elements and techniques of different modalities such as humanistic, psychodynamic, solution-focused, Cognitive-behavioural therapy, etc.
Additionally, she is interested in working with clients struggling with relationship issues, self-esteem issues, anxiety, depression, stress, life transitions, trauma, etc.
Goals are addressed collaboratively by inviting clients to identify and explore their needs. Nour strives to create an environment of acceptance, warmth, compassion, safety and respect. Nour also provides emotional support to clients to help them work through their challenges as they move towards growth and healing. Nour is passionate about working with people from diverse backgrounds and employs a culturally sensitive lens, including 2SLGBTQ+, immigrants, and many different backgrounds.
She is a masters student and is also a clinical counselling intern.
Nour brings experience from her career as a crisis counsellor in providing culturally responsive crisis counselling services and language interpretation to facilitate abused individuals' access to community and mainstream services. She helped develop interventions to better meet the needs of those impacted by trauma, domestic violence and/or family violence.
She is also bilingual with fluency in English and Arabic.
To register please visit: http://www.thecounsellinghouse.ca/accrediting-counsellors-therapists-program-london-woodstock/