At last, an engaging, accessible, theoretically grounded guide and resource for anyone looking to uncover the source of their chronic pain and discover their true sense of self.
This workbook is intended to help you attain a healthy lifestyle by focusing on the possibilities rather than your chronic pain that consume you. We refer to chronic pain as a general term, which can be identified through the lens of biological, psychological, social and/ or spiritual.
Every one of us has layers of possibilities and our lives are influenced by the intersection of many factors: our biology, our relationships, our experiences, our personality; the layers of challenges that we come across on a daily basis and as well the learnings, copings and resources that we have established in order to meet those challenges, that provide our protections along the way.
We all learn to adapt, to respond to our world in order to be able to survive. Our development impacts who it is that we end up being. We learn from our environment, following the queues of those around us, developing our survival strategies that protect us. Chronic pain can be one of our resulting survival strategies, the surface behaviors that can be seen on the surface, underneath it is the work of the mind and body managing stressors. This framework is built around core concepts of how chronic and complex experiences of overwhelm impact resilience.
Changes happen in the brain based upon many different variables, including trauma, repeated experiences, adversity, patterns, that shape our development. Our development shapes our capacities of sense of self, how we form and engage in relationship, how we modulate emotional and physiological experiences, as well how we function psychologically and process cognitively.
Chronic pain management is a journey that unmasks – a path that leads from isolation to meaning, from being consumed to freedom, where you are able to manage problems, create balance, deal with emotions, challenge negative thinking and strengthen coping skills.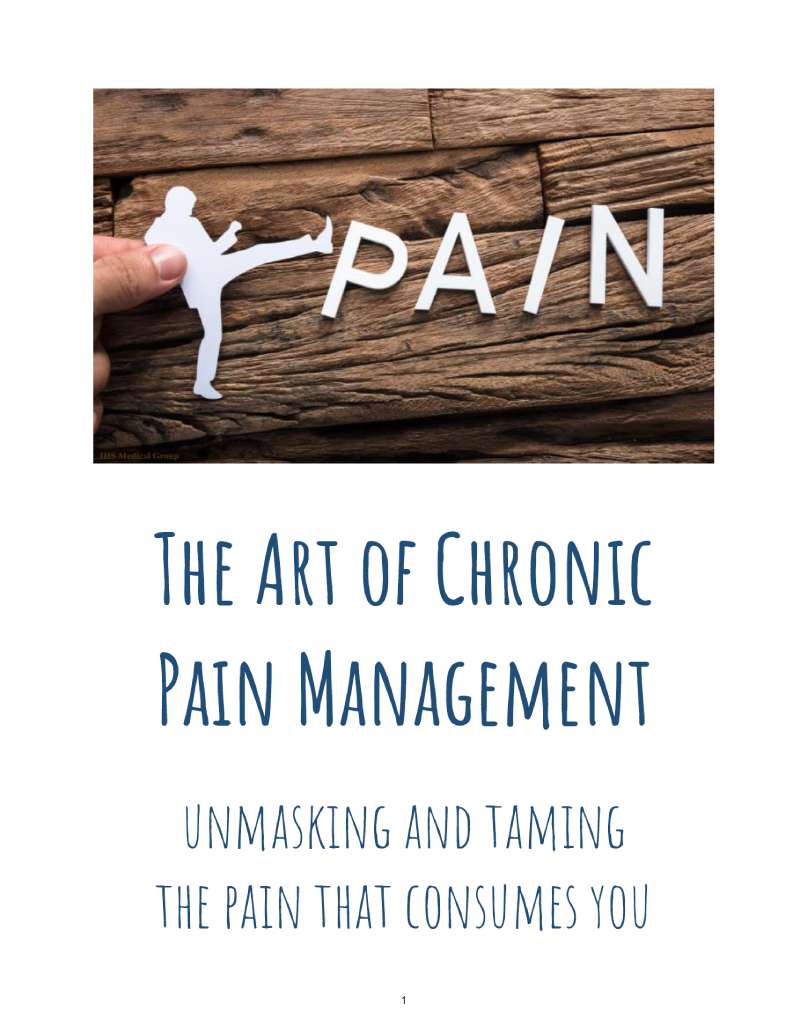 The following checklist contains several areas you will work on during your chronic pain management journey.
Working through the past, present and developing a new future
Developing coping strategies
Increasing social support
Developing a plan
Coping with physical and/or emotional discomfort and conflict resolution strategies
Coping with emotions
Problem solving
Spirituality
Assertiveness
Anger management
Relaxation
Developing a healthy relationship with self, others and the world