Wedding Minister in London and Woodstock
Traditional or Contemporary Wedding Minister in London and Woodstock
Your Day, Your Wedding, Your Way
Congratulations on your upcoming wedding…
Our wedding minster works with couples in order to create the ceremony and wedding vows of their dreams. Using our wedding services to officiate your wedding will result in your wedding day being an experience you will remember.
Will perform ceremonies at your choice of location Kitchener, Stratford, Woodstock, Hamilton, London, Port Stanley, Chatham….
Your creative self, totally customized
We encourage our couples to access their own spirituality in order to create the most memorable and meaningful exchange of vows.
Our Mission
If we can help one person make changes in life for the best, we have done a life time of work.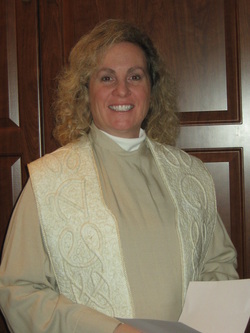 Rev. Laurie Ponsford-Hill
Non Denominational
Ordained Minster
Gallery
Booking our wedding services
Easy and Simple as can be. Follow these few steps. Once your date is booked the specifics can easily be organized.
1. Determine the date, time and location of your ceremony.
2. Call our office and speak to our booking specialist to book a time to meet with our Ordained Minister.
3. There is no fee or obligation for the initial consultation.
4. A deposit confirms our services for your wedding day.
Rates
Rates Vary According to Options Chosen:
Two face to face consultations
Two sessions of pre-marital counselling
Preparation of sample wedding services, and/or create your own
Over the phone wedding rehearsal or face to face wedding rehearsal
Over the phone support up to wedding day
On the day ceremony and moments for pictures
Completion and submission of government registration paperwork
Professionally designed certificate
Travel expenses
Base rate of 160.00 designed specifically to meet your needs. An additional $80.00 for the rehearsal.
Other Services Offered
Renewal of Vows Ceremony
Private Baptism
Baby Naming Ceremony
House Blessing Ceremony
Counselling Services
Celebration of Life Ceremonies
Affiliate Websites
Weddings, Funerals, Memorials,
Graduation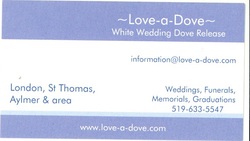 Our Offices
The Counselling House
600 Princess St. Woodstock Suite 301, and 342 Pond Mills, London, ON Canada, N4S 7V6
Phone: 519-421-2845
Fax: 519-421-7458