Looking For Participants for Group Supervision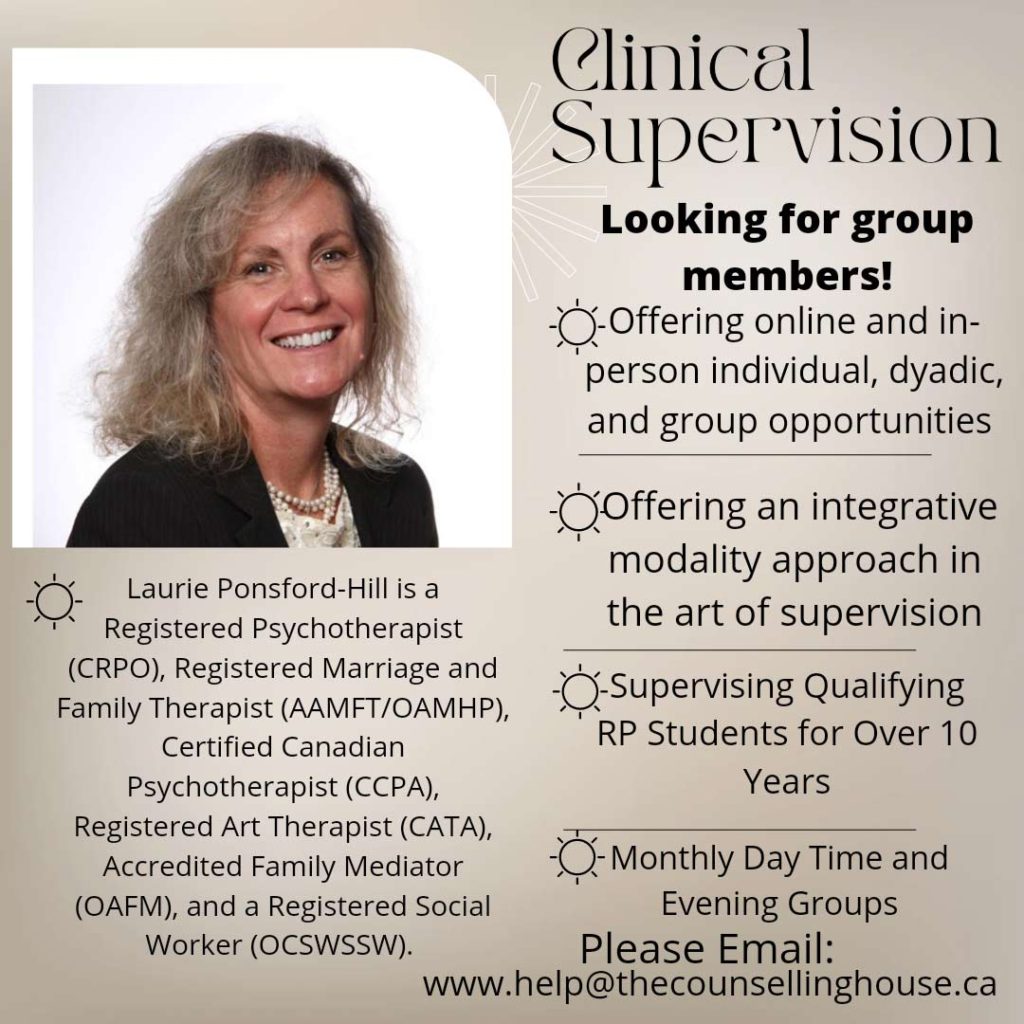 I am a supervisor with over ten years experience and am a member of the CRPO, CCPA, OAMHP, AAMFT, CATA and OASWSSW with supervisor status.
If you are in need of supervision hours to attain RP status, RSW, RCAT, or RMFT, we have openings for our group supervisions which you can attend either in person or online.
Dates currently available:
Tuesday May 7th from 3-8 pm
Thursday May 16th from 3-5pm
Tuesday June 4th from 3-5 pm
Thursday June 13th from 3-5 pm
Tuesday July 2nd from 3-5 pm
Thursday July 11th from 3-5 pm.
If you are interested in attending but these times and dates don't work for you, please contact us and we can provide other options.