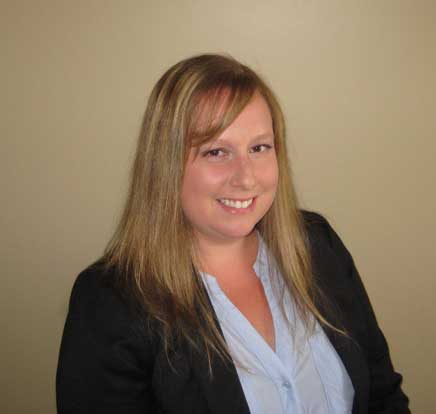 Christie Osborne
London and Woodstock Counsellor
BA Psychology – Brock University
MACP – Yorkville University
About Christie:
Christie Osborne is a caring and compassionate listener who is committed to helping clients build on their individual strengths. Christie holds a Masters of Counselling Psychology degree from Yorkville University, a Bachelor of Arts degree with a major in Psychology from Brock University and an Ontario College Advanced Diploma in Child and Youth Work with honours from Fanshawe College. She has been working alongside supervisor Laurie Ponsford-Hill for continued support for a variety of different clients.
She has experience working with anxiety, addiction, anger management, depression, stress, body image issues, school related issues, relationship challenges, peer relationship issues, family challenges, self-esteem, self-harm, and suicidal ideation. Christie believes in helping clients to explore various coping strategies to discover what works for them and their unique needs. Her passion is working with children, pre-adolescents, adolescents, and young adults but treats clients of all ages as well as couples and families.
Christie is committed to creating a comfortable environment during sessions for clients by building a strong therapeutic relationship built on trust, empathy, and compassion. She believes in working with the client as a team so the focus is on their needs and their goals during the therapeutic experience.
Testimonial:
Supervision Experience with Laurie Ponsford-Hill
Being able to complete my practicum at the Counselling House was a great learning opportunity. I was able to learn a lot from Laurie Ponsford-Hill while observing individual, couples, and family sessions. It was a comfortable environment to learn in which allowed me to grow as a counsellor and develop my skills in a supportive setting. Laurie's flexible approach allowed me to learn new techniques and methods that could be used. I was also allowed the opportunity to decide when I was ready to start taking on my own clients and determine my own case load to meet my required hours. I also had the opportunity to create an addiction program at the Counselling House to meet a degree requirement.
Weekly meetings with Laurie allowed me to explore various client issues and concerns as well as discuss my professional growth. Being able to have a supportive supervisor in a flexible environment allowed my confidence to grow and encouraged my own self-awareness as a beginning counsellor. I highly recommend Laurie as a supervisor. The opportunities I have had as a student will continue to help me in my career as a counsellor with the continued support of Laurie.
Christie Osborne
MACP 2018