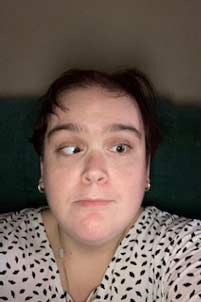 Jessica Cashmore
Student Counsellor providing free virtual student counselling services
Master of Arts in Counselling Psychology – Yorkville University
Bachelor of Arts in Psychology – Laurentian University
Social Service Worker diploma – Northern College Kirkland Lake
About Jessica:
Jessica believes that each person carries with them a story that deserves to be heard by a non-judgmental, compassionate and empathetic listener. Sharing one's story allows for deeper exploration of self. Jessica is interested in working with clients who are struggling with stress, anxiety, depression, low self-esteem, addictions and more.
Jessica has completed her course work of the Master of Arts in Counselling Psychology program through Yorkville University. She is completing her practicum at The Counselling House under the supervision of Laurie Ponsford-Hill.
Jessica has experience working in a community mental health setting, working with a wide range of individuals experiencing severe and persistent mental health challenges. She provided crisis intervention and community support to her clients.
Register for the Accrediting Counsellors and Therapists Program here: http://www.thecounsellinghouse.ca/accrediting-counsellors-therapists-program-london-woodstock/