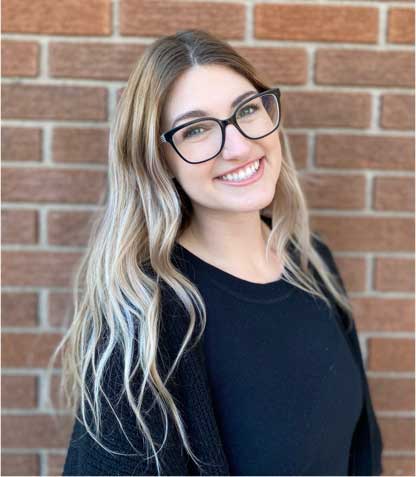 Nicole
Student Counsellor providing Free Psychotherapy Services
Honours Bachelor of Arts, Psychology – Wilfrid Laurier
Master of Arts, Counselling Psychology – Yorkville University
About Nicole:
Nicole is a compassionate, open-minded listener who offers a nonjudgmental, collaborative approach to therapy. She strives to implement a safe, encouraging environment to allow you to explore and confront your life's stressors in a way that feels most comfortable for you.
Nicole is currently completing her Master of Arts in Counselling Psychology and has obtained a Honours Bachelor of Arts degree from Wilfrid Laurier University, majoring in Psychology and minoring in Sociology. Nicole has fulfilled the coursework requirements for her graduate education and is now completing her clinical practicum at The Counselling House, under the supervision of Laurie Ponsford-Hill.
Nicole has previous experience working and volunteering in various mental health settings. She currently works as a DSW with adults with developmental disabilities and serious mental illness. Nicole formerly worked as a residential counsellor with at-risk youth and volunteered as an in-patient support at Parkwood Institute's mental health care building.
Nicole is offering free psychotherapy services through The Counselling House in London and Woodstock. She has availability for both in-person and virtual sessions.
To register for the Accrediting Counsellors and Therapists Program please visit here.
http://www.thecounsellinghouse.ca/accrediting-counsellors-therapists-program-london-woodstock/