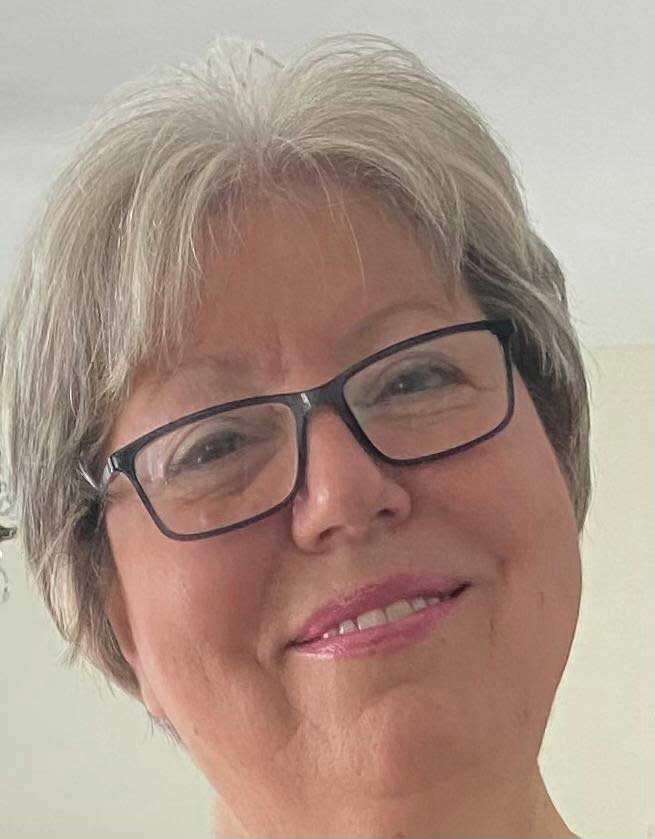 "If the moon stays up until morning one day, or a ladybug lands and decides to stay, or a little bird sits at your window awhile, it's because they're all hoping to see you smile."
– Nancy Tillman
Gabriela Dinca M.A., B.A. (Honours)
Registered Psychotherapist (Qualifying)
About Gabriela:
I work with: Older adults; Individual Therapy (ages 9+); Couples Therapy; Trauma; Infidelity; Grief and Bereavement, and loneliness.
I am bilingual with fluency in English and Romanian.
Everyone is important to me. Whether you are an older or a younger person, a couple, a family, an immigrant, are bi-racial, or come from a multicultural, or Indigenous backgrounds, if you are facing life challenges, I welcome you.
As a therapist, it is my mission and privilege to help individuals create and maintain health and love in their lives or in their relationships. I am passionate about helping to support people, especially the elderly, with living a purposeful and fulfilling life. People who work with me have the opportunity to get to know, to love and to trust their own hidden resources; to find and use more courage, creativity and humour within themselves in a safe and supportive place where they can practice brave and honest thinking, a place to learn to feel better. They can stay in charge and set their own pace in therapy. This is done through a series of sessions involving mind, body and spirit.
Here are some of the integrative therapeutic interventions I may use in therapy sessions:
Narrative Therapy – Supports seniors for legacy building and wisdom rediscovery.
EMDR – Eye movement desensitization and reprocessing – helps with healing from distressing life experiences and trauma.
IFS – Internal family systems – a strategy to effectively address trauma and other issues.
SFBT – solution focused brief therapy – goal focussed approach to find solutions for stressful life experiences.
ACT – acceptance and commitment therapy-paired with mindfulness encourages people to engage with the life that is important to them and learn to be psychologically flexible.
Gottman method couples therapy – an approach that helps couples manage conflicts.
Gottman treating infidelity/affairs and trauma – assists couples to heal and rebuild trust.
EFT – emotion focused therapy – an approach that helps emotions with a sense of empowerment.
SE – Somatic Experiencing – a technique that incorporates the body and is used to assist with healing trauma and reducing stress.
Stress and anger management.
LSR – learned self-regulation for anxiety and depression through guided imagery, breathing exercises, progressive muscle relaxation, mindfulness, and autogenic training.
Grief & Bereavement – An approach to help living with the legacy of loss.
Motivational Interviewing – an approach to enhance people's motivation about change.
My approach to counselling and psychotherapy is grounded in holistic, psychodynamic, psychoanalytic, humanistic, and cognitive modalities, as well as psychotherapeutic trauma interventions. I hold a Master of Arts in Counselling Psychology (MACP) and am a Registered Psychotherapist (Qualifying) with the College of Registered Psychotherapists of Ontario (CRPO). Additionally, I am a professional member of the Canadian Counselling and Psychotherapy Association (CCPA) & Ontario Society of Registered Psychotherapists (OSRP).
My previous education and career experience is in health sciences. I hold an Honours Degree in Kinesiology and Health Sciences and certification in Stress Management (aging, biofeedback, performance and health enhancement, wellness, and educational applications) from York University in Toronto, as well as a Red Cross Nursing Diploma.
My highly reflective and sensitive nature, along with strong communication and active listening, attributes contribute to my positive attitude and goal-oriented approach to motivate others and promote emotional safety. I am open-minded, person-centered, and embody unconditional positive regard with deep sincerity. I am compassionate, patient, and trustworthy, taking a non-judgemental approach to meet my clients where they are in their journey to finding strength, resiliency, healing, and peace.
I also bring an extensive life experience and knowledge from a long career in real estate and mortgages having been a broker with Royal LePage for 21 years. I am a champion for my clients by diligently promoting their best interest. Additionally, I have extensive knowledge in older adult services guiding an aging population and I am accredited by the Society of Senior Agents.
In my free time I enjoy gardening, cooking, designing clothes and assisting people with affordable housing.
Please contact me direct by phone or text at 647-957-9951or by email at gdinca2@gmail.com to book an appointment with me. I look forward to working with you and helping you achieve your mental health goals.
Payments are accepted by credit card, e-transfer and insurance plans.