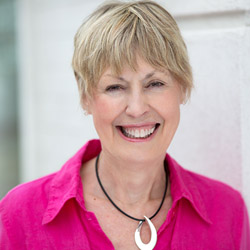 Qualifications
Individual Marital Family Therapist
Master of Social Work
Registered Social Worker – OCSWSSW
Clinical Specialties:
Grief/Trauma/Loss
Mental Health/Abuse/Illness
Marriage Counselling
Child Psychotherapy
Jungian Psychotherapy
Woodstock Counsellor  Anne Schnarr
MSW,RSW,CPT-S
Expertise/Training:
I am an experienced individual, couple and family therapist serving children, adolescents and adults. My areas of speciality include child psychotherapy and play therapy, sexual abuse, loss, divorce, trauma and adolescent and midlife issues. I have worked for a counselling agency, a school board and company Employee Assistance Plans. I am a certified supervisor with the Canadian Association for Child and Play Therapy. I have supervised MSW students and graduates in private practice. I also have EMDR and critical incident training. Presently I am a Diploma Candidate of the CG Jung Institute, Switzerland.
Activate Your Inner Healer
I specialize in work with adults and children who are experiencing health changes, physical symptoms or a new or chronic illness and, as a result, feel anxious, stressed or depressed. I help them understand the mental and emotional aspects of their symptoms/illness, process their thoughts and feelings, tap into and utilize their innate healing wisdom, connect with their spirit and find inner peace, strength and direction. Within a compassionate, safe, private environment, my services integrate deep listening and intuitive inquiry, with clients' instinctual wisdom and healing capabilities, using tools such as Jungian psychotherapy, dream work and expressive therapies (art, writing, sand play). Clients feel empowered about their journey to wellness and experience more confidence in making choices, expanded awareness of possibilities and new perspectives and greater physical, mental and emotional harmony.
Areas of Special Interest
Depth Personal Analysis
Jungian Play Therapy
Understanding and Working with Dreams
Facilitating Dream Groups
Workshops on Illness and the Mind/Body Interconnection